I was able to trace where majority of my headaches stemmed from - the weight of my hair when put in a bun, which is was my go-to hairstyle at work since I'm required to wear a hairnet in the lab. I had been contemplating for a while on getting a really short haircut to finally get rid of my headaches and also decrease my morning prep time, but had been putting it off due to my fear of the stylist not replicating the cut that I want and getting to that awkward growing-out stage.

I finally got the courage to go to a salon (the Haircuttery near Ross in Gaithersburg) and was assigned to an Asian lady (I forgot to get her name!). I showed her a picture similar to the first one but she adamantly insisted that it would not look good on me, saying that my hair is too thick and would "poof out." She reminded me of Mama (Happy birthday, Ma!), who used to tell me the exact same thing until I finally agreed with her that short hair wasn't for me (unless I get Anne Hathaway's stylist and have him fix my hair everyday, haha, I wish!). I retreated from my original idea and went with her suggestion, a subtly layered cut below my shoulder blades, and requested that she cut it so that it's longer in front. Lo and behold, a few hours and smiles later, I remembered that it was the exact same style that I loved on one of my favorite actresses, Rose Byrne, from a few years back. I'm so thankful I listened to the lady and did not let my being hard-headed get in the way.
You may remember her form Wicker Park and the more recent Bridesmaids
This resonates so much with the bigger picture, life itself. I kept bargaining and pleading with the hairstylist to give me the haircut that I wanted, but just like God when it comes to small and big requests you and I make, the hairstylist put her foot down because she knew from years of experience working with hair like mine that it won't do and I would end up regretting it and maybe blame her for it. God knows what is best for you - after all, He made you and knows you more than you know yourself - and as such will not give you what you want (what you really, really want lol) if He knows it will harm you or it's not the right time yet, although I think He might if you needed to learn from it, get stronger from it, and thus avoid doing it in the future. So do not think that He's not listening nor is preventing you from what you think you need, okay? :)
On a lighter note, here are two ways to wear brightly colored jeans (mine's a bright red-orange pair):
Ex. 1: Pick a color
1. Wear a graphic top that contains the same color as your jeans. In this case I'm wearing a grayish-cream top with a white and red-orange design that I picked up from Banana Republic (on sale of course ;) ), a white cardigan from Ross and a pair of leather off-white flats by Ivanka Trump (Annulio, available in black
here
).
Ex. 2: Neutrality rules
2. To balance the already attention-grabbing color, pair your jeans with a neutral top like black, gray and white. Gray knitted top from Banana Republic, silvertone necklace from a store in New Jersey, and taupe flats from Calvin Klein (Erica Mesh - available in black
here
).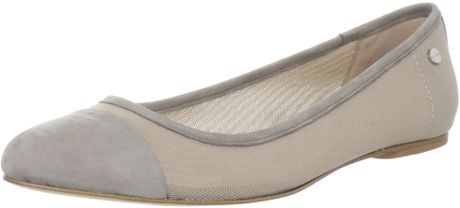 I loooove these shoes, they're super comfy!
Speaking of Calvin Klein, I went to Ross after getting my haircut to try and get some cardigans for my grandmas and tops for Ma. I almost walked out empty-handed (I'm thinking of visiting Van Heusen instead, they usually have beautiful and reasonably-priced clothes that are perfect for my grandmas and grandpa) but I managed to get two goodies after an hour of scouring the racks: a blue ruched dress by Jessica Simpson ($30 from $128!) for a friend's upcoming wedding, and a pair of Calvin Klein sandals for the upcoming Spring/Summer. Yay :D Here's a pic of the sandals, in case you want to snap up a pair for yourself ;) Available here:
http://www.6pm.com/calvin-klein-eryn-nude?zfcTest=mat%3A1
And if money wasn't an issue, I would wear one of these instead:
Lastly, going back to colored jeans, I stumbled upon an interview with a blogger who knows how to rock them, Kendi of
Kendi Everyday
(I remember mentioning her in a post from a few months ago). See the whole post here:
Never thought of these combos before!
Nor these. I cannot wait for Spring, I tell you!
Whew, sorry for the long post, but I hope you liked it! Heading off to sleep now :)