Outfit for today, my flowery blouse from Nordstrom and jeans from H&M plus black leather biker boots from Nine West. I don't have nice pictures because it gets dark pretty fast now that it's no longer daylight savings time, but the top I wore is really pretty in person as you can see in my outfit from months ago.
My "let's just get this over with because I'm tired" face for the requisite outfit photo. The theme for today is #jeans, though you can't really see my jeans :)) Would have made this outfit better by picking better shoes, accessories and cinc

hing the waist with a belt.
A better snapshot of the blouse. I still wonder why I got low likes on lookbook, maybe I'm just really bad at networking hahaha, oh well!
Her style is so effortless. Major wardrobe and legs envy!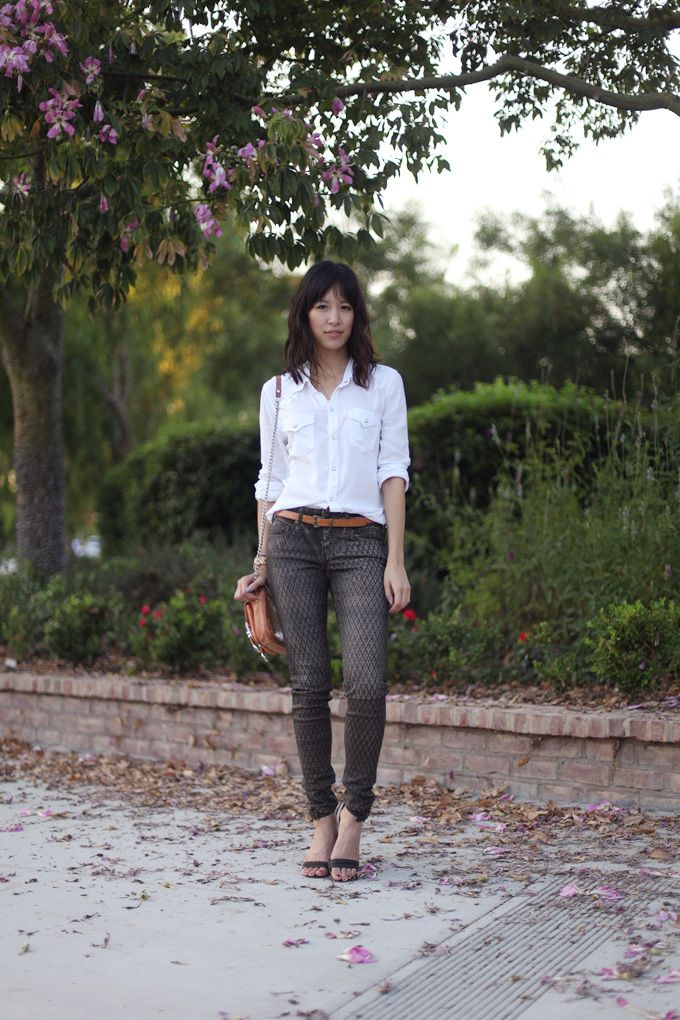 I could definitely copy this look with my new green pants. And my RM shoulder bag looks so similar! <3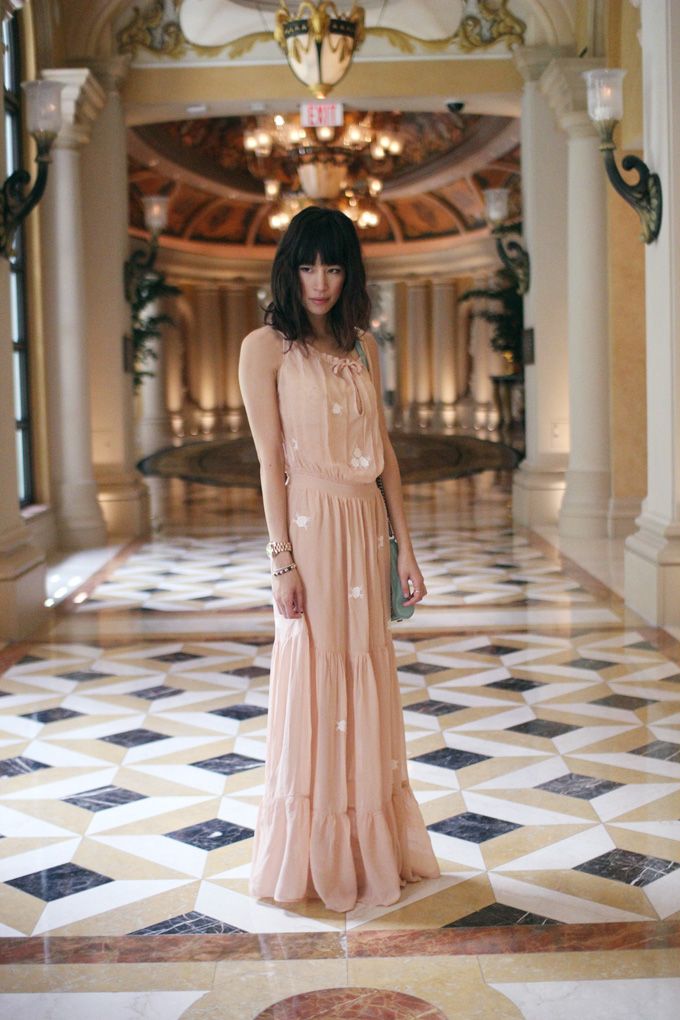 Loving this Joie dress on her, it falls just right and looks so delicate against the marble interior.
I don't know how she makes this combination work, if I wore the same outfit people would probably scratch their heads in confusion. Especially my mom, who I think secretly shook her head when at 10 years old, I adamantly told her I would get to pick my own outfits from now on. I then paired my grey Goofy tee with a pair of pink and blue jean shorts with tiny white flowers. There was also a time that I got obsessed with wearing my overalls with heeled black Skechers sneakers, thank goodness there are no incriminating photos of that outfit in existence.
Anyhoo, music picks! Here are two singles off of two albums that I just purchased, like 20 minutes ago via Amazon. I love that I get them ASAP and can download them automatically into my ipod touch and galaxy tablet :)
Gosh, I love her raspy-tinged voice. I can't really pinpoint what genre they are because they dabble in different kinds - country, 70s rock, folk, etc. Needless to say, this band has really memorable songs. I'll be watching them soon! So excited :) They'll be at the 930 Club on Dec. 9, tell me if you want to watch them with me! Tickets are $30 each.
http://www.930.com/event/174599/
Mumford and Sons - I Will Wait (from their album "Babel"). Accessible, well-penned folk music from England. AND THEY WILL BE PLAYING HERE!!!! (Sorry got too excited, I just learned about it now!) Feb 13 at the Patriot Center in Fairfax, VA. Whooooo!
Note to Self: Buy Tickets Here When Available
That's all, I promise! <3,