One of my favorite questions to ask girls is "If you could only wear one brand of clothing for the rest of your life, what would it be?" H&M, Forever21, ASOS and Top Shop are always on the forefront of high street fashion, but when you grow old, I don't think you would still want to wear fashion-y items.
Can you imagine yourself in this outfit after 20 /30/40 years? (image via forever21.com)
Instead you would probably opt for sleeker, classic styles like those found in Banana Republic, because when you're older you would want to enjoy things in life other than being a fashionista (unless of course you are Iris Apfel or one of the lovely ladies at
advancedstyle.blogspot.com
, although I have a feeling that most of their clothes are tailor-made).
The 90-year old glam fashionista, Iris Apfel. I wonder how I'll dress like when I'm in my 60s?
I found a glorious middle ground in J. Crew, where you have clothing in classic silhouettes but with fashionable twists. What I love about J. Crew (not considering the price, of course, since it IS from an imaginary contest) is that you can still look like you're part of the "in" crowd without having your items of clothing look disposable, and they're sure to last and also outlast their cheaper cousins. I am currently in love with their online catalog, where they're not afraid of mixing/matching items that you would initially think would not look cohesive at all but surprisingly work well together. Some examples: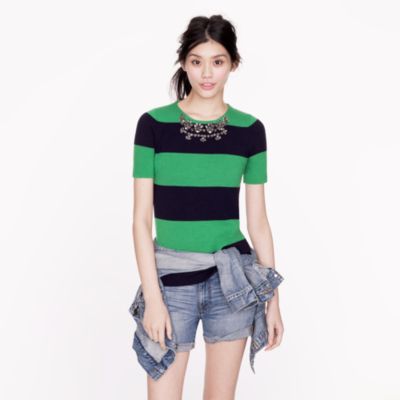 Preppy + casual with a pair of jean shorts.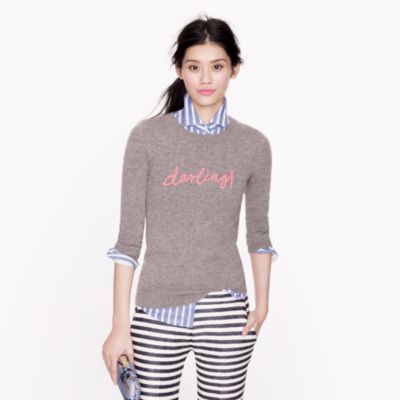 Layering with stripes done right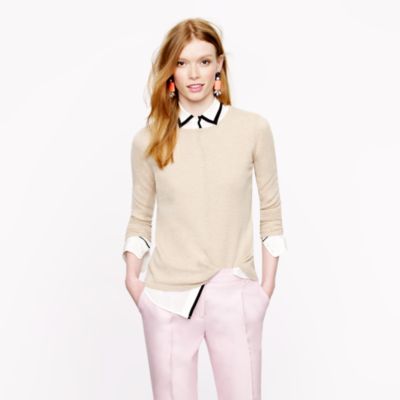 Spring hues that don't look too Easter-y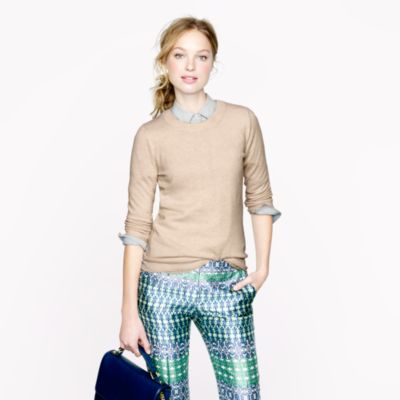 Print pants don't need to overwhelm if you choose a top that is neutral or is in a color that is present on the pants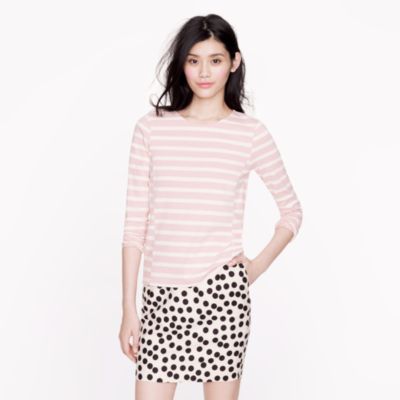 It's ok to mix stripes and dots as long as the colors don't clash!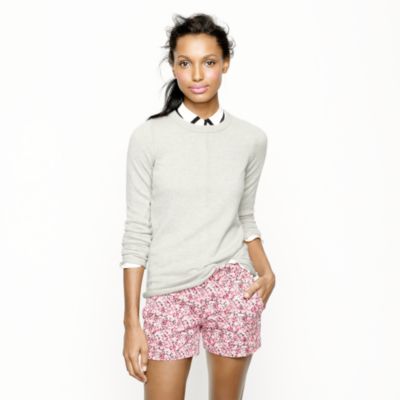 A dainty but comfy Spring outfit :)
One of my favorite bloggers, Blair from
atlantic-pacific.blogspot.com
, knows how to dress up J. Crew items to fit her style. Here are some of her looks (images by
atlantic-pacific.blogspot.com
):
Classy in a J. Crew jacket
Casual chic in a J. Crew sweater
Feathery fashionista in a J. Crew top
Casual chic in J. Crew pants
Mint green sweater in "Fur Madness" (fur coat from H&M)




Mint green sweater in "Floral Skinnies Envy"
Mint green sweater in "(Layered) Dotty for You!"
This reminds me, I have to go search for my mint green sweater from NY & Co. before Spring arrives and leaves too soon, I miss it terribly :(
Sooo... What brand are you willing to wear for the rest of your life? Leave your answer in the comments section!
<3,